Our team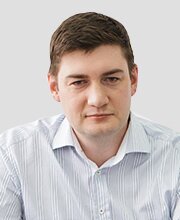 Andrey Cheremnykh
CEO, Head of "Asteros Engineering and IT Infrastructure" business unit
Mr. Cheremnykh combines posts of CEO and Head of "Asteros Engineering and IT Infrastructure" business unit.
Mr. Cheremnykh has a proven business management track record in SITA and East Line companies. He works at Asteros since 2009. In 2011 Mr. Cheremnykh was appointed Deputy Head of Sales, since 2012 Ч CEO of Asteros Group.
Mr. Cheremnykh holds degrees in Aircraft Radio Electronics and Economics from the Moscow Aviation Institute.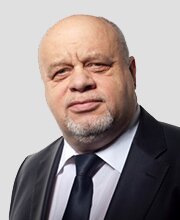 Boris Polyakov
Deputy Executive Director
Mr. Polyakov has over 10-years experience in IT business management. He joined Asteros in 2005 and held positions of Sales Director, Business Development Director and Head of Sales.
Mr. Polyakov graduated from the Frunze Military Academy and the Military Academy of the General Staff and has numerous government awards.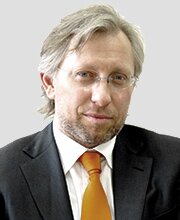 Ilya Slutsky
Head of "Asteros Consulting" business unit
Mr. Slutsky has over 20 years hands-on experience of starting up and developing new business, as well as managing large holding of international level. In 1989 he created a company that in few years became one of the top CIS advertising holdings Ч Media Arts Group with over $350M annual revenue and 700 employees across the globe. Since 1999 the company represents Interpublic Group (NYSE: IPG) in the CIS.
Mr. Slutsky graduated from the Moscow Tools and Machine Institute (УStankinФ) with Master Degree in CAD.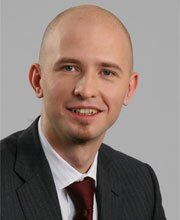 Alexander Chizhov
Head of "Asteros Information Security" business unit
Mr. Chizhov worked in the The Central Bank of the Russian Federation from 1998 to 2002 within large information systems development projects.
In 2002 he joined Asteros and began the development of IT service management practice. In 2006 he was appointed Head of Projects and Consulting Department. In 2011 Mr.Chizhov became Head of Operation Applications Division of Asteros Consulting Company (member of the Asteros Group).
Mr. Chizhov graduated from the Tula Artillery Engineering School with degree in "Software for equipment and automated systems".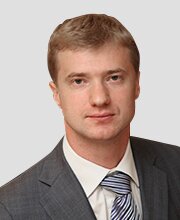 Mikhail Erenburg
Member of the Board, Head of "Asteros Service" business unit, selling partner
Mr. Erenburg's area of responsibility includes developing IT Outsourcing line of business, managing large-scale projects and supervising technical support within complex projects of the Asteros Group.
Mr. Erenburg possesses a unique leadership experience Ч three years in the role of the CIO at RUSAL, the worldТs largest aluminum smelter, followed by a position of the Head of Aluminium division and finally Ч Executive director of RUSAL.
Mr. Erenburg graduated from the Plekhanova Russian Economic Academy, faculty of international economic relations. Also Mr. Erenburg holds a postgraduate degree from the Moscow Aviation Institute, acquired additional qualifications from the Columbia Business School and Massachusetts Institute of Technology.
Vladimir Volkov
VP, Head of Technical Division
Scope of duties: implementing technology development strategies for the company and policies regarding mutual relationships with vendors, seeing key projects through to completion and selecting the main technical solutions to be implemented.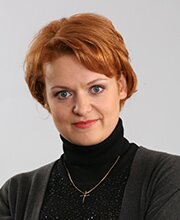 Irina Makeeva
VP, Head of Financial Control and Internal Audits Division
Scope of duties: managing the economic side of the company.

Ms. Makeeva has been working at Asteros since it was first established. She graduated from the Moscow State University of Railway Engineering, the School of Financial Directors at the Russian Academy of National Economics, and holds an Executive MBA from the State University Higher School of Economics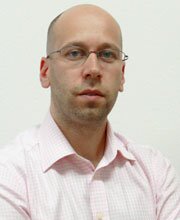 Andrey Polonsky
VP Strategy and Corporate Development
Mr. Polonsky is responsible for development of the Group's strategy and the strategies of individual business units as part of strategic initiatives. He also supervises sales management, promotional activities at the Group's core markets, change and performance management of the Group.
Mr. Polonsky has more than 15-years experience in IT industry in major Russian and international companies, including Avaya, Oracle, and Sitronics. His project portfolio includes launch of innovative products, development of new businesses from scratch, and participation in M&ј and venture projects.
Mr. Polonsky graduated from Moscow Engineering and Physics Institute (MIFI).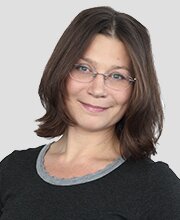 Irina Smolyakova
VP HR
Ms. Smolyakova has more than 10-years experience in people management at executive posts in large companies like Sodexho, Media Arts Group and Mercury Holding. Working in the latter as Director of Barvikha Luxury Village, she gathered a team of 1000 employees and organized opening of the suburban project.
Since 2012 Ms. Smolyakova is in charge of development and implementation of HR policy aligned with business needs and building efficient communications at Asteros.
Ms. Smolyakova graduated from law school of the Moscow State Institute of International Relations (MGIMO). She got managerial education in Russia and abroad.
Alexandr Panin
Senior VP
Scope of duties: key accounts development, strategic projects management, business development.
Thank you for your interest in the Asteros Group!